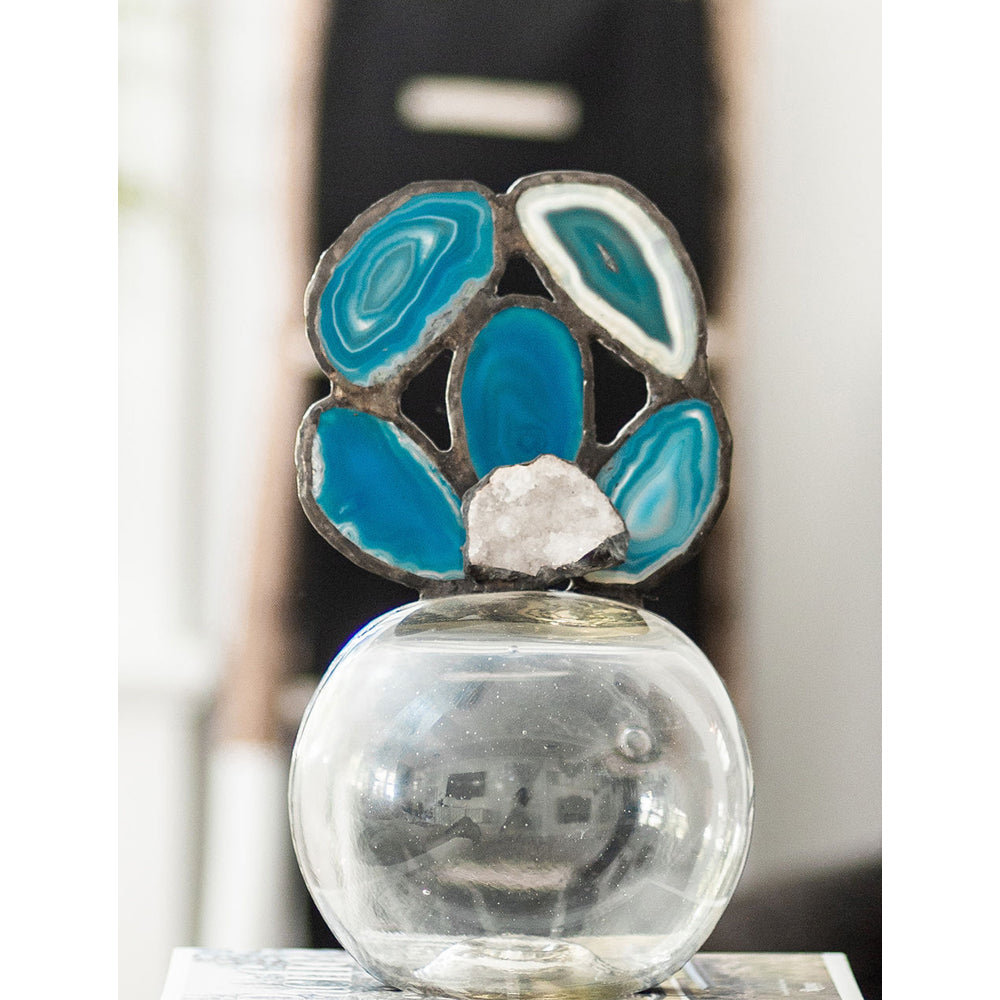 Blue/Aqua Agate Cluster Float (Medium)
PRODUCT INFORMATION
CUSTOMER REVIEWS
PRODUCT INFORMATION
Each slice of genuine agate reveals its own unique characteristics of color, shape and organic patterns. With its colorful blue hues, this hand embellished float is sure to be eye catching.
DIMENSIONS (approx.):
•16-19" H
•6.5" Diam
•8" D
Pieces in our collections are hand crafted using either natural sea life, geode stones, minerals or crystals which are hand selected by Jamie. All are unique in appearance and will vary slightly in character, size, color, etc. No two are alike making your Jamie Dietrich piece truly a unique collectible piece of art.
wholesale