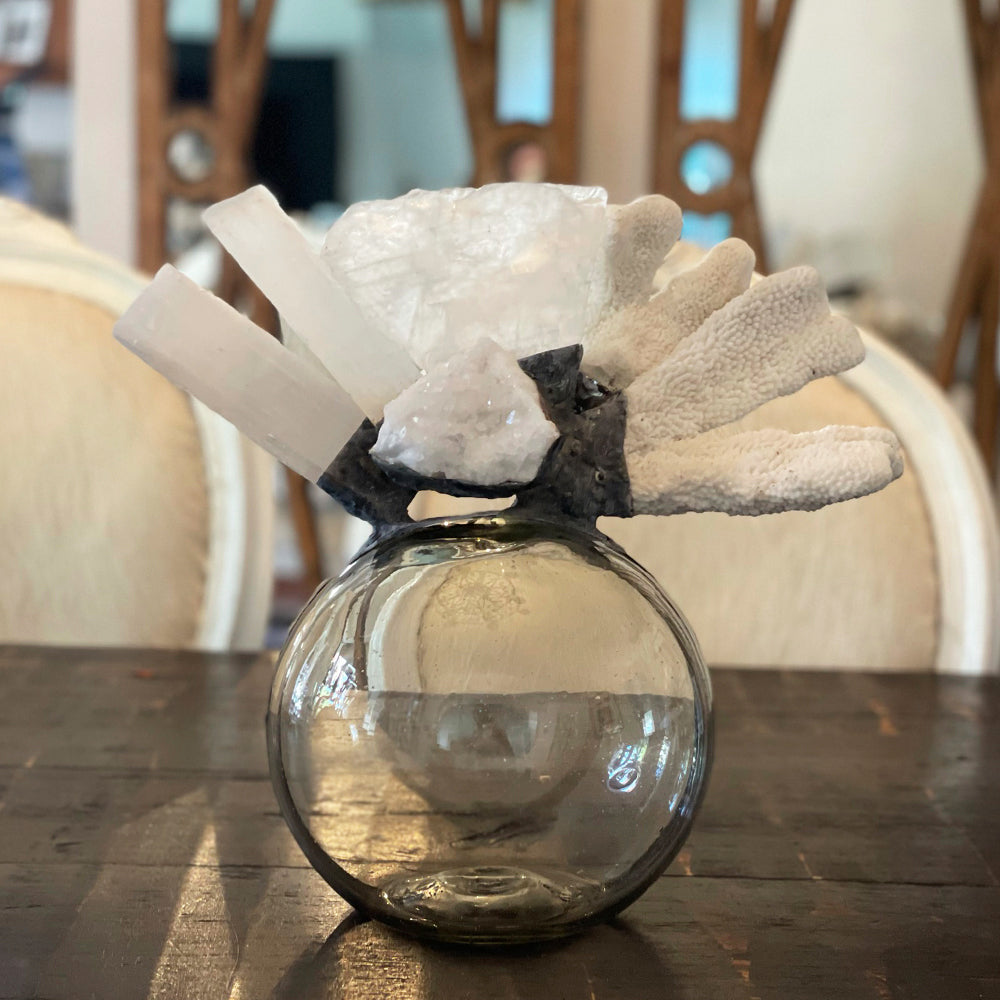 Coral Selenite S&S Float (Medium)
PRODUCT INFORMATION
CUSTOMER REVIEWS
PRODUCT INFORMATION
This medium round glass float embellished with White Coral, Geode and Selenite sticks and slab is uniquely classy. The Selenite gives this float a modern coastal look. Add this piece to any room in the house for a gorgeous look.
DIMENSIONS (approx.):
•13" H
•14" W
•7.5" D
Pieces in our collections are hand crafted using either natural sea life, geode stones, minerals or crystals which are hand selected by Jamie. All are unique in appearance and will vary slightly in character, size, color, etc. No two are alike making your Jamie Dietrich piece truly a unique collectible piece of art.
wholesale