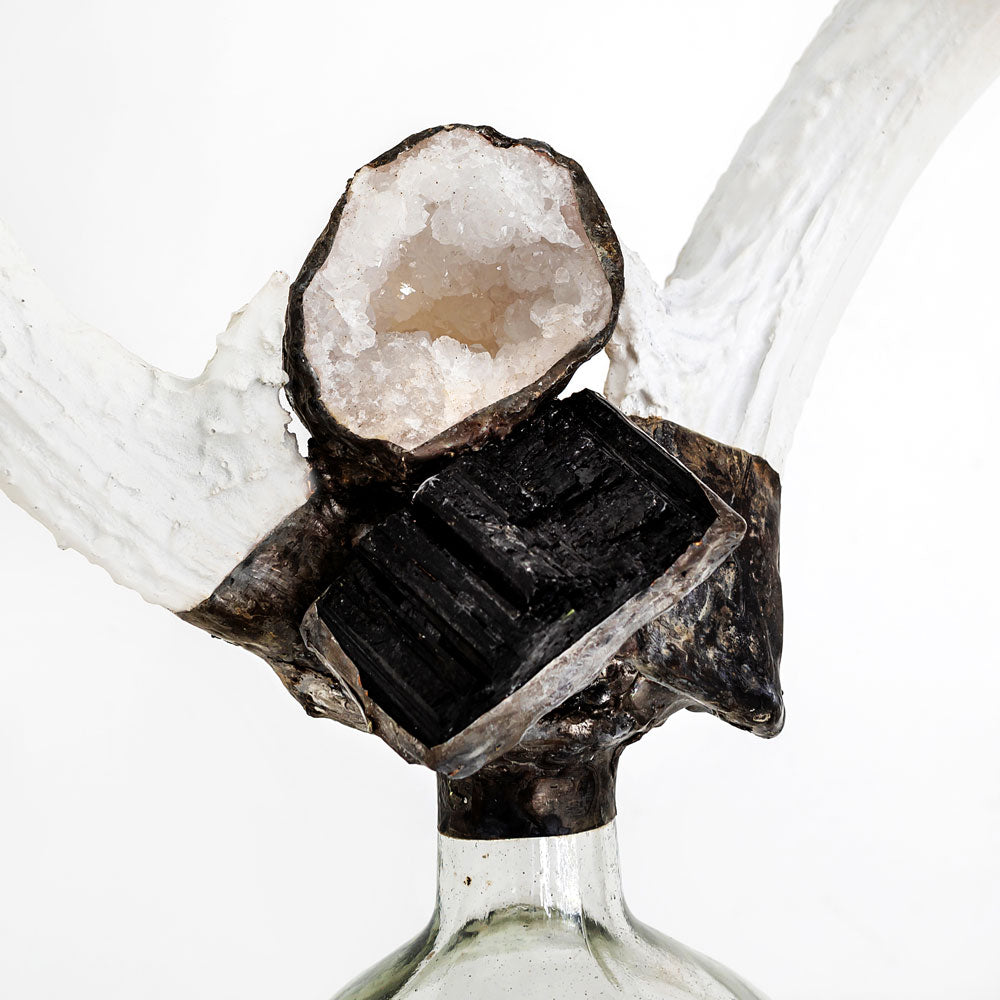 Double Large Tourmaline Antler Bottle
PRODUCT INFORMATION
CUSTOMER REVIEWS
PRODUCT INFORMATION
Our Double Large Antler Bottle strikes a uniquely elegant design with a modern twist. It features 2 large antlers with hand embellished crystals and stones. This timeless piece will steal the spotlight wherever you place it.
DIMENSION (approx):
26" H x 15 "W x 12" D
*(Antlers are made out of resin)

Pieces in our collections are hand crafted using either natural sea life, geode stones, minerals or crystals which are hand selected by Jamie.  All are unique in appearance and will vary slightly in character, size, color, etc. No two are alike making your Jamie Dietrich piece truly unique collectible piece of art.
wholesale