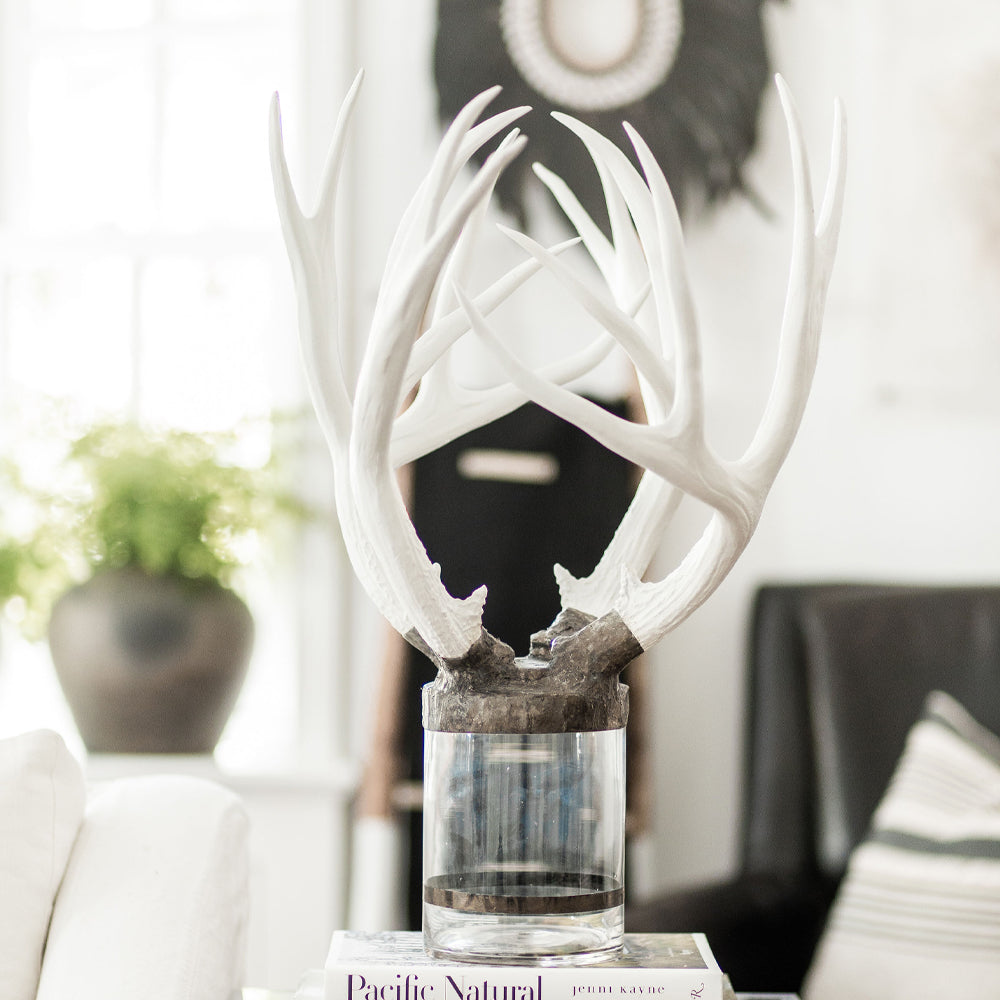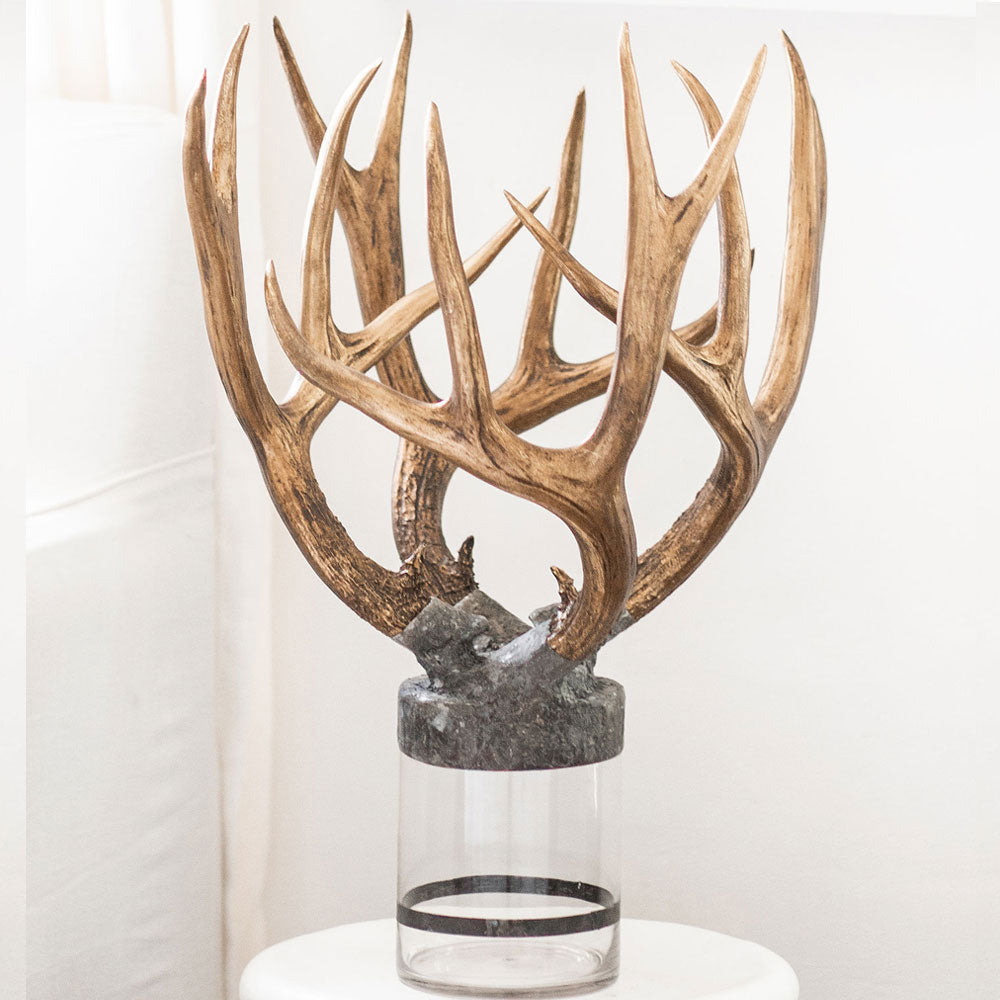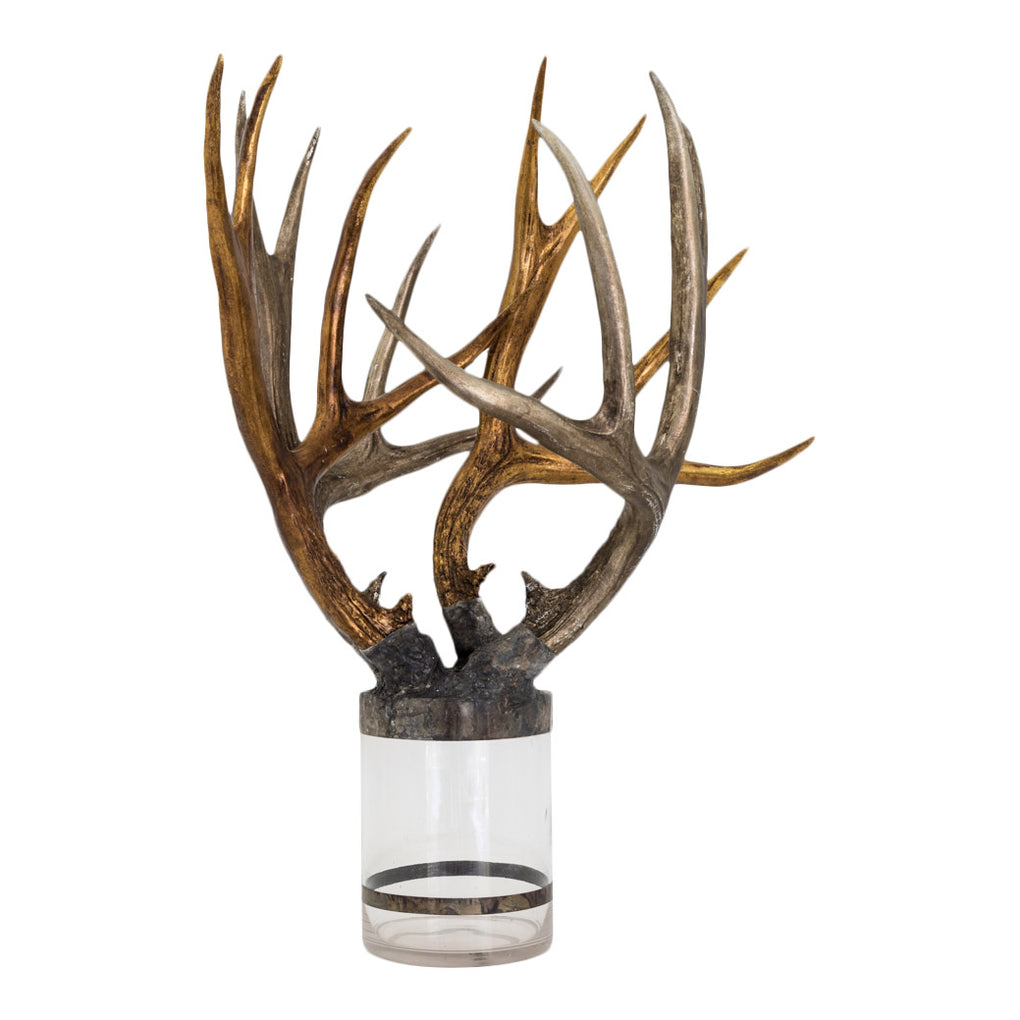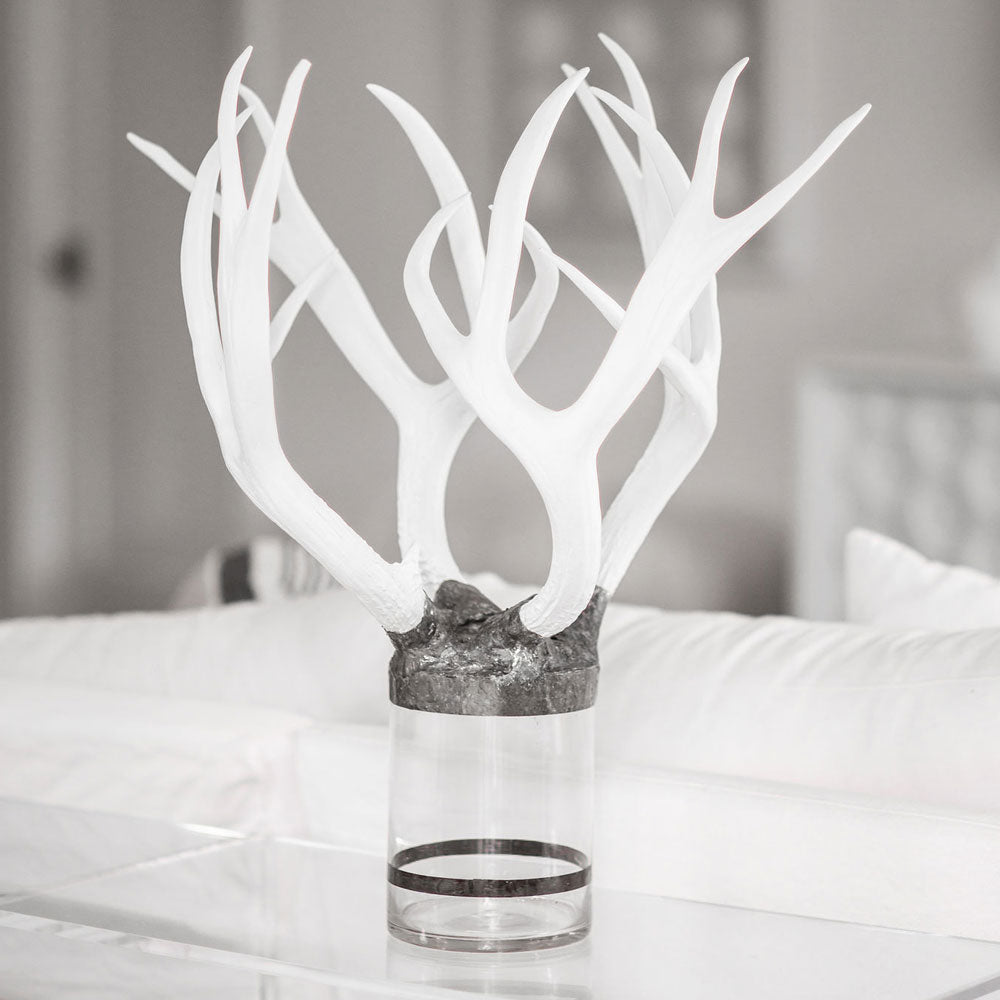 Quadruple Large Antler Bottle
PRODUCT INFORMATION
CUSTOMER REVIEWS
PRODUCT INFORMATION
Our uniquely designed Mixed Antler Bottle is elegant and rustic at the same time It features a mix of multiple large antlers on a large cylinder bottle. This bottle is truly a statement piece.
DIMENSIONS (approx):
27-30"H x 21"W x 21"D
*ANTLER COLOR OPTIONS:
•White
•Antiqued Silver/Gold
•Antiqued Gold
•Antiqued Silver
*(Antlers are made out of resin)
Pieces in our collections are hand crafted using either natural sea life, geode stones, minerals or crystals which are hand selected by Jamie. All are unique in appearance and will vary slightly in character, size, color, etc. No two are alike making your Jamie Dietrich piece truly a unique collectible piece of art.
wholesale